2012 Scholar, Mercer Island High School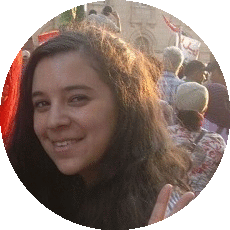 High School Activities and Volunteer Work:
Tutored struggling elementary and middle school youth at Bellevue Library
Tutored students at Notet Bedaya serving poorer schools in Cairo, Egypt
Worked at Angeline's Womens Shelter in Seattle
Update: BA in Urban Planning and Sustainable Development from Huxley College, Western Washington University, with a minor in design and disaster risk reduction

Many are aware of [Stanley] Ann's strong belief in the power of education and the rights of women. I share a similar commitment education, both for myself as well as for others. It is my ultimate goal to work as a Middle East correspondent to ensure that the world does not forget the atrocities in human rights that have occurred around the globe.