2010 Scholar, Mercer Island High School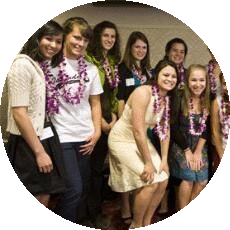 High School Activities and Volunteer Work:
Mercer Island Communities that Care
City of Redmond- Old Firehouse Teen Center
Organized Thai Orphanage benefit
Graduated with a BA in Public Health from Evergreen State College in 2014

Culture and diversity are two things I seek in my life. Different cultures bring liveliness and creativity and new solutions. They should be celebrated as opportunities that enable individuals and communities to truly thrive and succeed. As Stanley Ann did, I hope to use all of my gifts and opportunities to promote the health and education of marginalized people around the world.