Stanley Ann Dunham's Legacy
In addition to being the mother of the 44th president, Stanley Ann Dunham earned her Doctorate in Anthropology after graduating from Mercer Island High School in 1960 and pioneered a microfinance model that is still in use today around the world.
Stanley Ann Dunham, 1942–95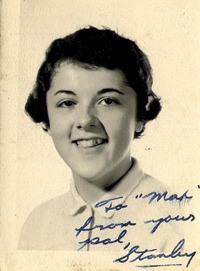 Sophomore yearbook signature to Board member and friend Maxine Box
1956–60 Mercer Island High School
Stanley Ann Dunham was born in Kansas in 1942. Her family moved frequently before they settled on Mercer Island in 1956, so that she could enter the newly opened Mercer Island High School (MIHS). They lived in the Shorewood Apartments, which still exist today on the north end of the Island. In high school Stanley Ann was known for her independent thinking and her willingness to challenge the status quo. She was a member of several clubs, including the Mercer Girls Service Club, the French Club and the MIHS newspaper. She graduated from MIHS in 1960.
1960–62 University of Washington
After graduating from high school, Dunham and her parents moved to Hawaii, where she enrolled in the University of Hawaii at Manoa. There she met and married Barack Obama, Sr. and had a son, (President) Barack Obama in 1961. Shortly after Barack's birth she moved back to Seattle with her son and lived in an apartment in Capitol Hill.  She attended the University of Washington and took her first anthropology class.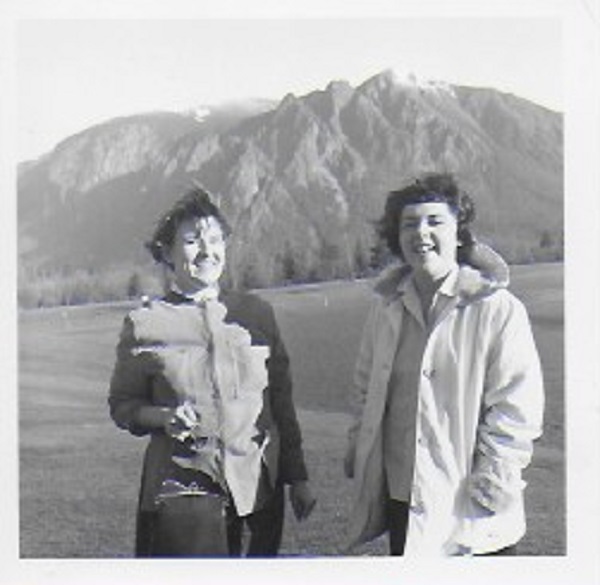 Stanley Ann and her mother, Madelyn, in front of Mt. Si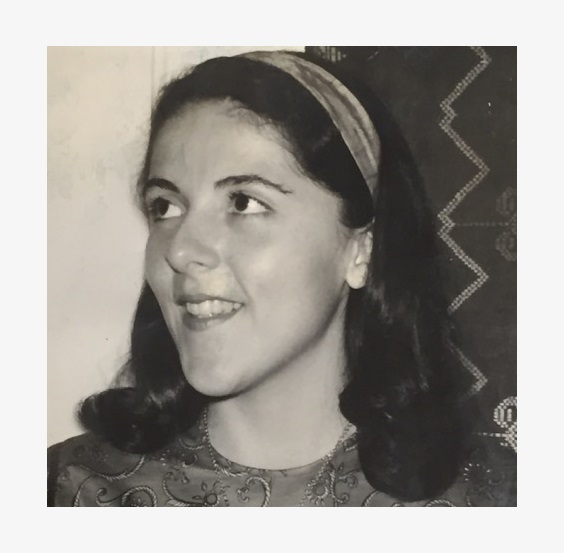 1962–67 University of Hawaii
After three semesters, Dunham returned to Hawaii so her parents could help her take care of Barack while she went to school. Dunham earned a Bachelor of Arts in Mathematics in 1967 from the University of Hawaii at Manoa. During this time, she divorced Barack Sr. and married Lolo Soetoro, an Indonesian student at the University of Hawaii at Manoa.
1968–76 Indonesia
After she earned her Bachelors Degree in 1967, Stanley Ann and Lolo Soetoro moved to Jakarta, where she began field work towards earning a Master's Degree. In 1970, her daughter Maya Soetoro was born. Dunham earned her Master's Degree in Anthropology from the University of Hawaii in in 1975.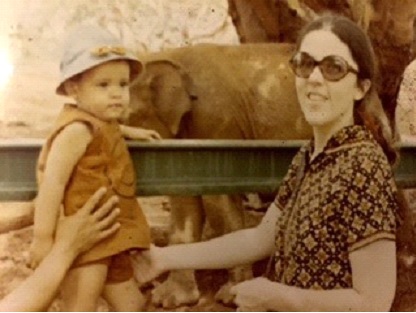 Stanley Ann and daughter Maya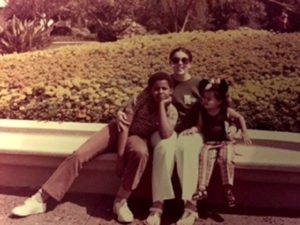 Stanley Ann with her two children, Barack and Maya
1976–84 Pioneering Anthropologist
While working for the Ford Foundation in rural villages in Indonesia, Dunham immersed herself in the local culture and learned about metalsmithing and textile crafts. She then developed a microfinance model to help turn traditional craft industries into sustainable businesses that could support artisans—especially women and their families.
I had a marvelous time as a child, surrounded by pictures of anvils and forges, and stories about the magic of fire. My mother taught me to differentiate between truly fine Keris blade with its many layers subtly interwoven, and a sloppily crafted unrefined blade.
— Maya Soetoro-Ng, in her forward to Surviving Against the Odds
1986–92 Pakistan and Beyond
For two years Dunham worked in Pakistan for the Agricultural Development Bank on some of the first microcredit projects for poor women and artisans. She returned to Indonesia to continue her microfinance work as a consultant for Bank Rakyat. These microloan programs, which were funded by the World Bank and USAID, are still used today by the government of Indonesia.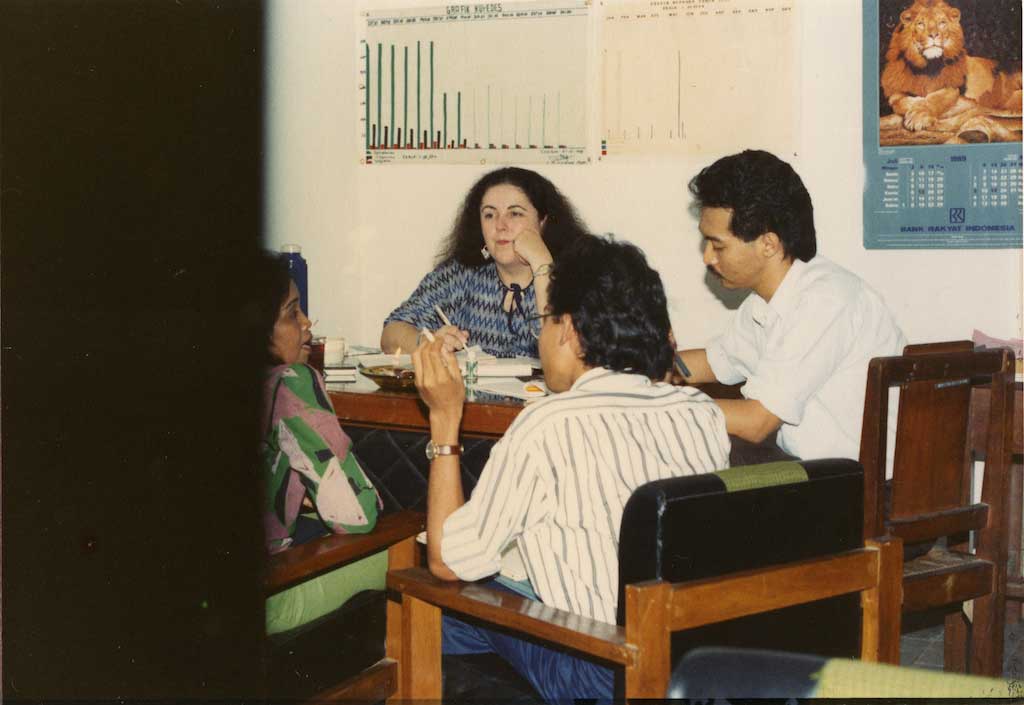 Stanley Ann Dunham and Bank Rakyat team in Indonesia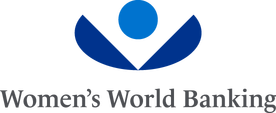 In 1992, Dunham received her doctorate in anthropology. That same year, she moved to New York to work for the Women's World Banking (WWB) as its policy coordinator, where her work was pivotal in forming the policy platform of the United Nations' Fourth World Conference on Women in Beijing in 1995. Today the WWB is the largest global network of microfinance institutions and banks in terms of number of clients, and the only one that explicitly designates poor women as the focus of its mission.
My mother championed the cause of women's welfare and helped pioneer the micro loans that have helped lift millions out of poverty.
— President Barack Obama, recalling his mother's work at the WWB in 2009 at the Clinton Global Initiative Annual Meeting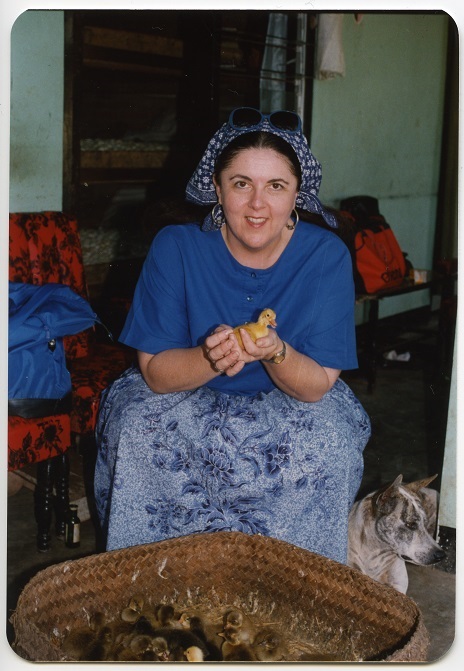 Stanley Ann Dunham's Legacy
In 1995, Stanley Ann Dunham died of ovarian cancer in Manoa, Hawaii, just short of her 53rd birthday. As a pioneering anthropologist and a lifelong supporter of women's rights, Dunham worked to improve the economies of rural communities around the world. Her work espouses a philosophy that was revolutionary at the time: she believed that people in third-world countries were not impoverished because of their culture, as was the prevailing thinking. Rather, they were impoverished because of a lack of resources. This concept is supported by anthropologists today. Dr. Dunham became a leader in the field of global development. Through her research and immersion in the daily life of rural people in other countries and cultures, she championed new ways of providing financial support—through credit programs and microfinancing—to help rural communities and artisans build sustainable businesses. Her PhD dissertation was published posthumously in 2009.
She deeply cared about local people and was driven to make a difference in the daily lives of populations around the world.
— Alice Dewey, Dunham's PhD adviser at the University of Hawaii
"….[Dunham] lived by strong values, which she passed on to her children. She was idealistic and pragmatic. She was not a visionary or a saint; she believed that people's lives could be made better, and that it was important to try. Directly or indirectly, she accomplished more toward that end than most of us will. Then suddenly, in midstream, she was gone. "She had no regrets about any of her choices," Maya told me. "She just wanted more time. More time to make mistakes, more time to do good things…"
–Janny Scott, A  Singular Women, (p. 5) reprinted by permission from Riverhead books, an imprint of Penguin Books
Books about Dunham's Life and Work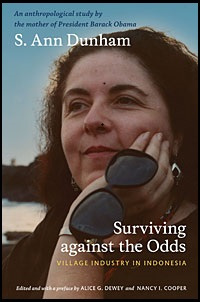 Stanley Ann Dunham's PhD dissertation, published posthumously in 2009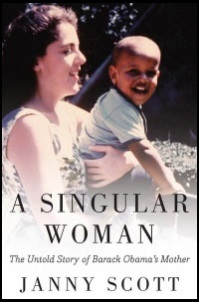 Stanley Ann Dunham's biography, by former New York Times reporter Janny Scott
Videos about Stanley Ann Dunham
Courtesy of Encyclopedia Brittanica
We would like to thank the Ann Dunham Soetoro Endowment Fund at the University of Hawaii for permission to use excerpts from the video they prepared for their Anthropology Graduate School Scholarship.