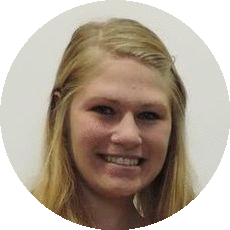 Ellena Jones 2014 Scholar, Mercer Island High School
"The Stanley Ann Dunham scholarship has enabled me to take time off from my work/study job to focus on academics during my first semester of college. It will also allow me to continue my volunteer work in Seattle working with young people in transition from foster care."
Update: Graduated from UW (2018) with a Bachelor's Degree in Social Work and was recognized as one of this year's Husky 100 students who have made the most of their time at UW. She is now working as a Case Manager at Therapeutic Health Services at The Center for Experiential Learning & Diversity.
---
High School Activities and Volunteer Work:
Tutor, Seattle Music Partners
Volunteer, Mercer Island Youth and Family Services