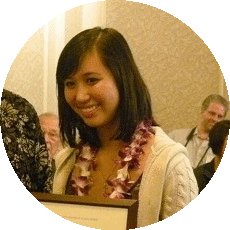 Kristine Fu 2010 Scholar, Mercer Island High School
"I went on a mission trip to Kenya intending to help the people living in the slums of Nairobi…Amidst the poverty was a hope and light I never expected to see. The people were loving, honest, and filled with a fire to improve the lives of their family and friends. All they needed was the support of people who care about making a difference."
Update: Graduated with a BA in Biology from the U. of Penn in 2014 and is working on a graduate degree at the University of Pennsylvania's School of Dental Medicine.
---
High School Activities and Volunteer Work:
Worked for World Vision and Samaritan's Purse fighting injustice and poverty
Helped at Tusubira empowering women in Uganda through job education