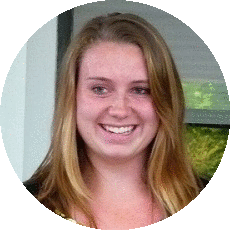 Kyle Kercher Wunderlin 2011 Scholar Mercer Island High School
"I grew up learning all people are equal regardless of genetics or circumstance, a doctrine easy to take advantage of if one never experiences otherwise. Up until I began traveling abroad, I never fully understood what a remarkable community I came from…Though I began in Lesotho simply as part of a work team, I took it upon myself to help the girls' confidence and teach the boys to give the respect everyone deserved. By the time I left the girls were more open, assertive, and self-assured than I ever thought possible in such a short time."
Update: BA in Urban Planning and Sustainable Development from Huxley College, Western Washington University, with a minor in design and disaster risk reduction.
---
High School Activities and Volunteer Work:
Helped set up a school in Lesotho, Africa