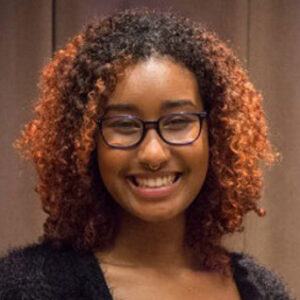 Naomi Moore 2015 Scholar, Mercer Island High School
"Talk to people around you. Be open and be willing to have an informed opinion…keep in mind that discussing is different than arguing; real progress comes from being open to other views."
Update: Graduated from Seattle Central Community College in 2018, with a concentration in psychology; member of the Dunham Scholarship Board; one year scholarship to study in Japan in 2019.
---
High School Activities and Volunteer Work:
Member, Teen Advisory Council, Mercer Island Library: creator and moderator, community discussions of social justice issues
Co-founder, MIHS Amnesty International Club